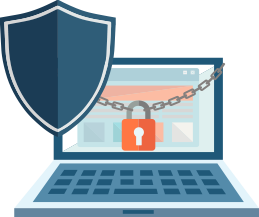 An initial glance at PC Protect's website would attract any consumer looking for a robust level of protection in today's digital world.
Proclaiming itself as compatible across many platforms with equivalent efficacy on each, PC Protect can be used with Windows, iPhone, iPad, MacOS, Android, and Android Tablet.
Each platform and device on your single or multi-device subscription is said to be protected by powerful and dynamic levels of safety, in addition to all devices coming with the following key features:
Advanced Antivirus: Protects all your devices from dangerous threats
System Boost: Boosts your system's overall performance via cutting-edge tools
File Manager: Organizes and manages your important and sensitive documents efficiently
Real-Time Protection: Provides continuous protection for your device against malware
Smart Scan: Auto-runs a smart-scan to thoroughly check all device areas for vulnerabilities
Firewall: Comes with a built-in firewall that is rarely found in other antivirus programs
VPN Service: Provides a secure Virtual Private Network connection for browsing privacy
Glancing at the features above, and the eyebrow-raising additions of a built-in firewall and integrated VPN service, PCProtect, does appear to offer an all-in-one digital security solution.

Adding to its awesome array of features, perks, and benefits is PCProtect's comprehensive FAQ section and enormous knowledge base, with an immense number of tutorials. All of which are great resources to help users understand the service, its capabilities, and its management.
There is a free downloadable version of PCProtect on their site enabling you to try out its many various features. The free version comes with perks such as a device scanner for potential threats, system boot, and disc cleaners.