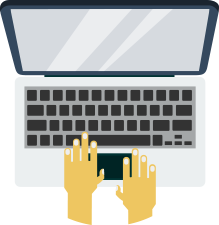 Available for Windows, Mac, and Mobile users, Avira has an enormous amount of resources and benefits to create the kind of worry-free protection you can count on.
Avira Antivirus Software Key Features for Windows
Antivirus Scanner - Award-winning protection from malware, trojans, viruses, and worms
Protection Cloud Technology
Scans unknown files in real time for malware and exploits.
Smart A.I.
Unique, deep-learning algorithms protect you from the latest threats.
Anti-Ransomware
Identifies, blocks, and removes ransomware before it encrypts your files.
Email Protection
Protects your unsecured, non-encrypted email traffic.

Avira Intelligent Repair System
Best-in-class technology that repairs damage caused by malware to your files.
antivirus Scanner
Self-Defense
Prevents malware from altering or even disabling your antivirus protection.
Device Control
Thwarts malware intrusions by scanning removable devices connected to your USB ports
Avira Antivirus Software Features for Mac
Antivirus Scanner - Award-winning protection from malware, viruses, trojans, and worms
Real-Time Scanner - Analyzes each and every file the system accesses
System Scanner - On-demand, customizable search for known instances of malware and viruses
Quarantine Management - Manages any suspicious files that have been quarantined
Activity Stream - Provides an overview of all security-related activities on your Mac.
Integrated Scheduler - Ability to self-automate recurring tasks like updates or scans
In-Product Tour - Provides a comprehensive overview of all your security's main features for your Mac
Configurator - Effortlessly configures and customizes your antivirus to suit your individual needs