LAST UPDATED: December 16th, 2018
Cybersecurity refers to the protection of computer systems, networks, and devices ensuring their absence of viruses and malware, their processes flow seamlessly, and their overall integrity and performance remain intact and at expected performance levels.
Cybersecurity also entails the protection of a computing system from damage. Damage to a system's software, hardware, an array of internal processes can often result in the worrisome consequence of website downtime – the bane of any major business's existence.
Trends in cyber security have grown by leaps and bounds, with plenty of innovative products entering the market, and antivirus suites becoming increasingly sophisticated to arm users against today's digital threats.
Digital threats have become so widely abundant that businesses far and wide are sourcing the best, most dynamic, and most powerful security solutions available on the market.
Widely respected financial publication Forbes has stated they believe that "The global cyber security market is expected to be worth $170 billion by 2020," and is expected to continue in growth at a compound annual growth rate of 9.8%.
Underscoring, the critical importance of cybersecurity is the fact that then-President Obama issued an executive order to include $14 billion for cybersecurity spending in his budget for the following year. Stating that "the increasing prevalence and severity of malicious cyber-enabled activities… constitute an unusual and extraordinary threat to the national security, foreign policy, and economy of the United States."
Pretty powerful words indeed.
Two short years later, we have found ourselves in a tech-world fraught with fear. International reports of hacking occur on an almost daily basis, and computer-user anxiety is actually a real phenomenon with novice computer users biting their lips in fear at the prospect of clicking on the wrong site with a hacker hiding behind it.
By and large cybersecurity trends have changed in large part for businesses and corporations. At-home users are able to safely and confidently use their computers and devices with a great antivirus program and firewall protection.
Businesses, on the other hand, have undergone an utterly transformative approach to cybersecurity and invest millions into protective software, bulletproof firewalls, and cutting-edge technology that comprise many of the hottest cybersecurity trends found in businesses and corporations in 2018.
Cybersecurity trends in 2018 are a far cry from what they were mere years ago. Today, the hottest and most ubiquitously purchased cybersecurity products by major corporations include things like purchasing services from cybersecurity companies to create disaster recovery plans along with powerful data recovery protocols that can fetch up to 100% of data after a presupposed loss.
In today's market, data is king. It helps companies make strategic decisions while enabling them to strategically market to customers. Data can include crucial information about internal business processes, client buying patterns, and sources of wasted or lost revenue.
In the event that data is lost, damaged, hacked into, or compromised in any way, a business will immediately suffer profound effects. Typically, instances of system intrusion via hacking resulting in downtime will make international news and has the enormous potential to dissuade potential customers.
Thus, cyber security solutions such as disaster recovery plans are a hot commodity in 2018's corporate world, with nearly every business of sizeable scope having one in place. PC Magazine recently published an article discussing the critical nature of employing disaster recovery plan services due to the fact that malicious attacks, system malfunction, or even environmental events "can all lead to the information that is vital to your life and business being wiped clean in the blink of an eye."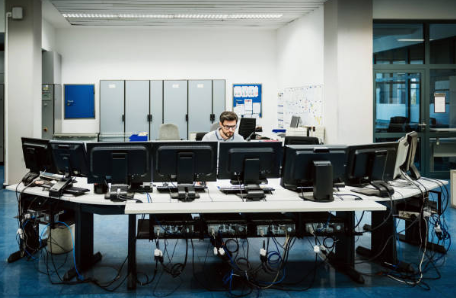 Referring to Disaster Recovery Services as "Disaster Recovery as a Service" (DRaaS) is a way to distinguish disaster recovery services for hire or those produced by in-house IT employees.
Regardless if it is obtained from a specialty service or produced in-house, the process of comprehensively backing up your assemblage of data via a third party can in essence, be life-saving, ensuring that you can safely access your data and put it into operation, even after a catastrophic event.
PC Mag's top picks for disaster recovery service providers are the following:
All of the above DRaaS companies listed above are noteworthy for their incredibly efficient capability of recovering data. Pricing varies greatly, depending on the size and scale of the business.
More Cybersecurity Trends in 2018
According to International Data Corporation (IDC), the hottest areas for sizeable industry growth in the cyber security sector are the following:
Security analytics (SIEM) (10 % )

Threat intelligence (10 % +)

Mobile security (18 %)

Cloud security (50 % )
The IDC also predicts that the global managed security services market will reach an astounding $30 billion by the year 2020, in addition to the governance risk and compliance market estimated to peak at nearly 11.5 billion dollars in 2019.
Last, but definitely not least, the concept of AI-powered attacks is growing at lightning speed, with Webroot stating that 87% of cybersecurity criminals are already employing this sophisticated technology.
As companies struggle to stay abreast of the latest and most essential artillery to have in their businesses war chest, AI-powered attacks are already becoming a prevalent term and will most certainly be a highly recognizable concept in the years to come, as hacking takes on a more studied and cultivated approach to gain entry into the world's leading organizations.
AI-powered attacks have the unique and fearsome ability to learn from its own so-called mistakes or failed attempts. In essence, it is a self-educating entity that has the potential to have a monstrous effect on the cyber world if taken to the uppermost levels of complexity.
Business, organizations, and government institutions are keeping a particularly close eye on AI-powered threats in 2018, watching for any surges in activity, and essentially crossing their fingers that advances in technology can keep up with the advances exhibited in the threat.  
There are many cybersecurity trends in 2018; however, with leading tech publications such as ICP, Forbes, and PC Mag making the call on what concepts are of the most critical nature right now, we fully understand the importance behind highlighting the particular issues discussed above.